Oil mist filtration – ATMOS

OIL MIST FILTRATION WITH CYCLONIC SEPARATION
Welcome to our oil mist extractor Siebec patented.
By extracting the oil mist generated by machining at its source, the ATMOS™ provides a healthier working environment and recovers significantly of cutting oil otherwise lost through pulverization.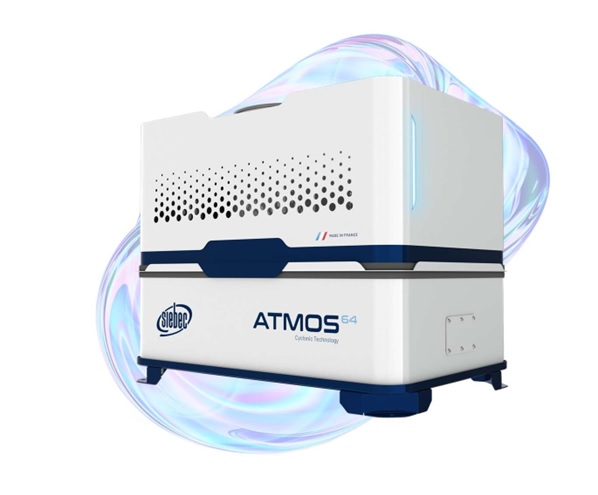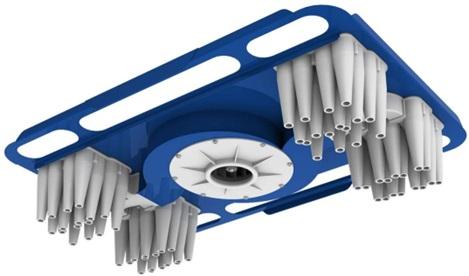 At the heart of the cyclone.
Our R&D team has developed a silent module of 500
m3/h with 64 cyclones for a consumption of only
280 W and a sound volume lower than 70 dB(A).
This is almost twice the energy consumption of a
conventional cartridge purification system.
High performance cyclone separation.
The cyclonic effect forces the oil droplets against the walls at very high speed. As the droplets clump together, they form a body heavy enough to fall back into the lube pan by gravity, while the cleaned air is expelled upwards through the heart of the cyclone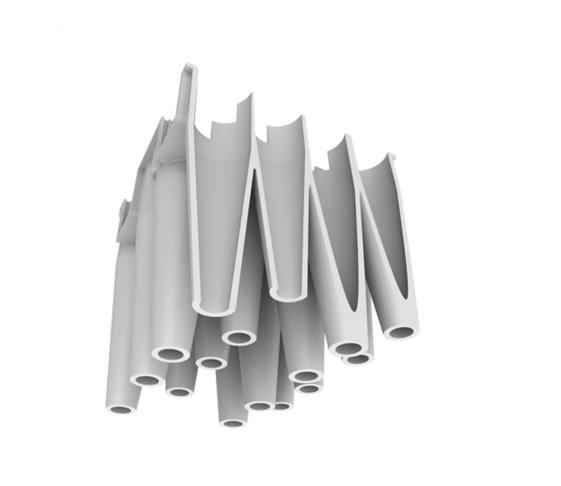 Reduced recurring consumable costs.
Thanks to cyclonic separation, the life of the HEPA cartridge is significantly increased.
The final stage of filtration, consisting of one to three
HEPA 13 filters, ensures that the exhaust air from the
unit is clean. The HEPA 13 class requires the filter
to pass only 50 particles of 0.1 micron per liter of
exhaust air.
A range to cover the needs of all types of machine tools from 500 to 1500 m³/h.
Ensure optimal operation.
The light bars on the cover indicate the current
status of the unit to ensure that it is working
properly.
An intuitive color code tells the operator when it's
time to change the HEPA 13 filter or if the ATMOS™
experiences a malfunction.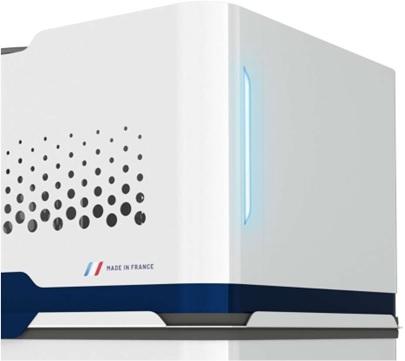 | | | | | | |
| --- | --- | --- | --- | --- | --- |
| ATMOS™ |  Power (W) |   Tension (V) | Flow rate m3/h | Noise (dB) | Weight (kg) |
| 64 cyclones |  290 | 230 | 500 | 68 | 41 |
| 128 cyclones |  580 | 230 | 1000 | 69 | 66 |
| 192 cyclones | 870 | 230 | 1500 | 70 | 90 |